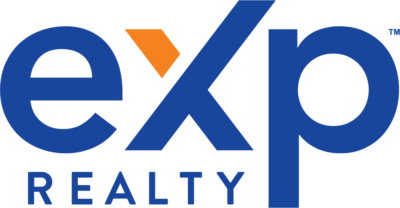 Through our sponsored brokerage, The TPG Group operates under eXp Realty (eXp World Holdings, Inc. NASDAQ: EXPI). eXp Realty is one of the largest and fastest-growing global real estate brokerage firms in North America with tens of thousands of agents across six Canadian provinces, 50 U.S. states, the District of Columbia, Australia and the UK.
At eXp Realty, you can rest assured knowing that you're working with some of the most forward-thinking professionals that real estate has to offer. Through eXp's one-of-a-kind cloud office environment and University, eXp agents collaborate with industry experts nationwide, so that you can know you're receiving the highest quality service throughout each regional jurisdiction.
Through eXp Realty, The TPG Group takes great pride in supporting residential and commercial buyers (and sellers); and also with the industry's most cutting-edge technologies, which means you'll have access to up-to-date listings, market statistics, and helpful tools to assist you in locating the exact house or commercial property that you're looking for.
When you look to sell a home or a commercial property with us, you can trust that you'll be supported throughout the entire process. From marketing, to showing your property before potential buyers, we will walk with you toward a transaction that you can be delighted with. Backed with professional experience, market reports, and personalized data, we're ready to make your transition as smooth as possible.
As some of the most forward-thinking professionals in real estate, we have the tools and platforms to maximize your property's exposure – and we do it quickly. Our cutting-edge technology and expansive real estate network allows a fast turn-around time, including exceeding all of your real estate goals.
eXp Realty
New Jersey Office
28 Valley Road, Suite 1
Montclair NJ 07042
Office Phone: 866-201-6210 (Ext. 1284)
eXp Team Leader: Fred Tessier
eXp Broker: Jeffrey Kist